I happen to love Emma Stone - always have. I mean, yeow! But, also, (and on a less objectifying level) it's refreshing to see an actress so hailed by popular culture and critics alike that presents a positive role model for young women. Smart, funny, wonderfully sarcastic in
addition
to being beautiful. And after her reaction to the "Trailblazer" award, I have to say that she seems like a really genuine person. Of course, that could be her talent for acting shining through rather than any reflection on her personality whatsoever.
Recently, she has become a darling of the fashion world and in this regard I also have very few arguments with the girl. This post is merely a squee over how
perfect
she looked at the MTV Movie Awards this year; that sculptural Martin Grant with a kind of peplum and tulip-shaped skirt, the nudes and black, the detailed but subtle accessories and the understated but very polished hair and make-up. This is how you balance chic and youthful as a young woman in Hollywood - a statement dress + natural makeup.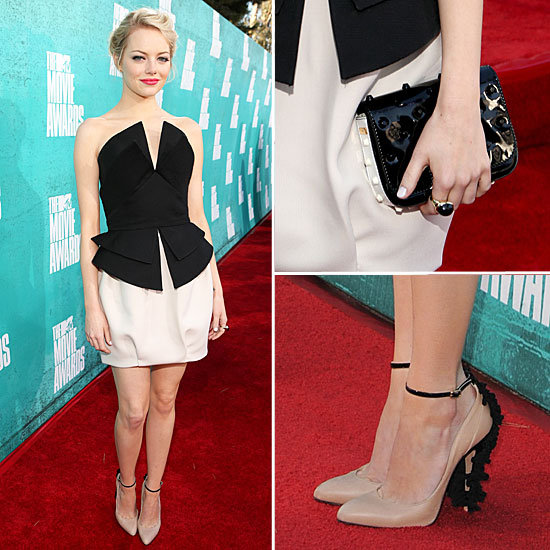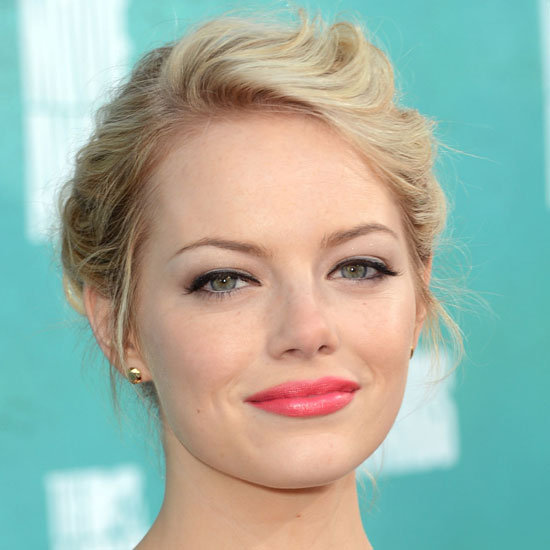 Also, brief, but highly impressed, mention of Joseph Gordon-Levitt's outfit. Suave to the max.