I think Rodarte is one of those labels that I love personally but talk about infrequently on here. Perhaps it is because I love it so much that I don't saturate my blog with talk of it. I keep it as something to enjoy on my own, something for myself and not to be shared. However, I can no longer stay silent on the matter. Every day my tumblr dash throws more and more Rodarte goodness and I become more entranced, fall more thoroughly in love. And today, I got this (though I realise I'm almost a year late to the game):
Rodarte + unicorns + a score by Beach House + fantasy elements... = utter adoration.
I mean, how could I contain my feelings after this? Every twist and turn the brand takes, takes me along with it. One knows what the label is and means but never quite what form it will take. There's a wonderful balance of honouring the customer while exploring and taking chances. The choice in models and faces is always on point. The accessories, the details, the nuances, are just so perfect.
And this video (shot by three-time Rodarte collaborator, Todd Cole)? Perfection! Sidney Williams is exactly the kind of face that immediately entrances me and makes me want to wear the clothes. She's a wonderful mix of warrior-princess and boyish, awkward teenager (except also flawlessly beautiful) in the video. Everything I wanted to be as an adolescent.
And the clothes! Oh, the clothes! Sigh. I'm kind of in love with ear cuffs again and I was so over them up until now. Gimme some floaty dresses, on point leather and perfectly tousled hair, 'kay?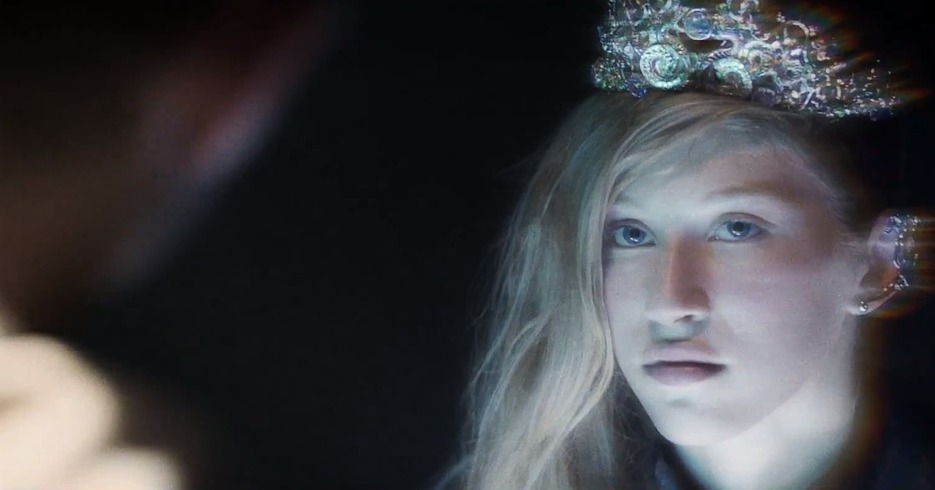 Very BtVS, non?

Other reasons to love them.
1. Using art prints - I mean, who else would Van Gogh there?
2. Making tie-dye fresh again. No, really.
3. Using images from Star Wars and making it look like this.
4. Dat hairband - making barbed wire beautiful.
5. The makeup and hair pieces from the A/W 2012 collection. Sure the clothes were gorgeous but the makeup was perf.
6. This image of Kirsten Dunst for their A/W 2011 campaign.
7. The styling of the S/S 2014 collection.
8. ...I mean, so wrong, yet so right.
9. Elle Fanning in a Pearl Jam tee for the Rodarte curation of A Magazine.
10. The other videos.